Andone Alexandru
Full stack developer
I craft web products and services that revolve around user experience, accessibility, and performance. My mission is to ignite people's imagination to breathe life into extraordinary projects through web technologies..
My expertise lies in designing and crafting cutting-edge websites abd applications web for mobile and desktop devices. Each project embarks on an exhilarating journey of innovation and forefront design.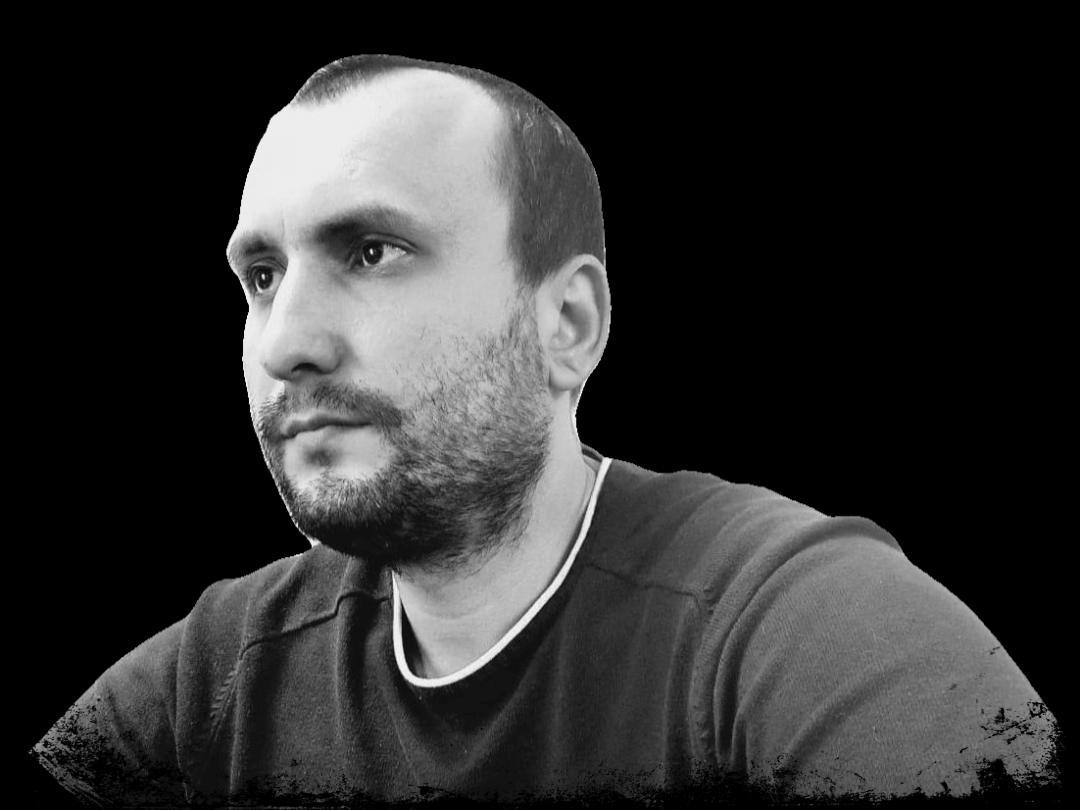 Who I am
I am a Full stack developer with over 10 years of passionately honed experience in the field. I don't merely view my work as a task; it's an all-encompassing passion that drove me to become a specialist in tailor-made web solutions. My expertise spans a broad spectrum, ranging from crafting captivating websites to skillful SEO optimization for maximum online visibility.
As a seasoned veteran in this arena, I've amassed extensive know-how in crafting bespoke websites, mobile apps, and desktop solutions. My commitment to excellence is mirrored in meticulous attention to detail, employing cutting-edge technologies, and adopting a strategic approach to meet the distinct needs of each project.
I work for a software house and I hope also as a freelancer,, embracing the diversity of projects it entails. Every challenge becomes an opportunity to learn something new and push the boundaries of digital creativity. Each line of code I write is a product of dedication, passion, and an unwavering pursuit of perfection.
A fervent advocate for digital transformation, I believe every challenge is a chance to birth innovative solutions. My mission is to translate your concepts into reality through clean code, intuitive design, and immersive user experiences.
Beyond the technical realm, I recognize the vital role of precise SEO optimization in boosting your site's visibility and traffic. My proficiency in search engine optimization ensures that your project not only shines in design and functionality, but also reaches the right audience.
Together, let's turn ideas into digital masterpieces that resonate and inspire across the virtual landscape.
Web
I specialize in crafting websites and web platforms, developing engaging mobile apps, creating customized desktop applications, and designing immersive e-commerce experiences. My unwavering quest for innovation drives me to embrace the latest technologies, delivering cutting-edge solutions that cater to the most sophisticated needs.
Websites & Platforms
Mobile Apps
Ecommerce Experiences
Desktop Application
SEO
With expertise in both on-page and off-page SEO, I perform in-depth analyses to optimize online visibility. My ability to create engaging texts is a potent tool for enhancing rankings and user experience. I am your strategic partner to guide you through the SEO ecosystem, amplifying your digital presence, and maximizing your online impact.
SEO Audito
On-Page and Off-Page Optimization
Strategic Link Building
Optimized SEO Content
Skills
My specialization covers a wide range of critical areas, demonstrating my ability to tackle complex challenges and deliver high-level solutions.
My profound experience in the world of databases encompasses optimization and management of SQL systems like MySQL, SQL Server, and a solid mastery of PostgreSQL. This allows me to design and optimize robust and high-performance data structures. Equally, I'm an expert in the realm of NoSQL databases, with deep proficiency in MongoDB and Redis, paving the way for agile and flexible solutions across a wide spectrum of needs.
My in-depth understanding of OLAP databases, particularly ClickHouse, underscores my capacity to handle vast volumes of data and perform advanced analytics efficiently.
My programming language arsenal is equally expansive, ranging from adept usage of Nodejs,JavaScript and PHP to mastery of Rust and Python. This versatility empowers me to tailor solutions precisely to specific requirements, consistently ensuring accurate and high-performance implementation.
I'm a virtuoso in the field of frontend and mobile frameworks and libraries, including React, Next.js, Angular, Ionic, and React Native. My prowess in optimizing these technologies to deliver engaging user experiences stands as a distinctive strength. Moreover, my expertise in using Tailwind CSS enables me to craft captivating and aesthetically refined designs.
I've demonstrated my commitment to innovation through the creation of various React components published on NPM, as well as customized plugins for the WordPress platform. My exceptional familiarity with Windows server and IIS configuration has allowed me to craft highly reliable and performant solutions for my clients.
I also have experience in crafting desktop applications for leading operating systems, including Windows, macOS, and Linux. This expands my scope and showcases my adaptability to diverse platforms, ensuring versatile and quality solutions.
Colaborations
Miracle

At Miracle Company SRL, I led the development of a Catholic social networking mobile application using React Native. I created a smooth and intuitive interface, facilitating user interaction. In addition, I revolutionized the website with new technologies and animations, enhancing the visual and engaging aspect. My involvement also included SEO strategies to increase online visibility. A project combining technology with spiritual inspiration.
Visit
Vantevo Analytics
I fully architected and implemented Vantevo Analytics, directing both the frontend and backend. I was the technology engine behind the use of NoSQL, OLAP and Redis databases to manage big data with agility and power. The resulting infrastructure combines user interface agility with powerful data processing, defining a state-of-the-art platform. The result is a state-of-the-art ecosystem that combines fluidity in interaction and power in analysis.
Visit
Let's work together
Want to discuss an opportunity to create something great?